2023: Noelle Garcia
About Noelle Garcia: 
Based in the Chicago metropolitan area, Noelle Garcia is an artist who focuses on themes of identity, family history and recovered narratives in her work. She is a North American Indigenous artist from the Klamath, Modoc and Paiute tribes from Oregon and Nevada. Her multidisciplinary practice utilizes various research methods in order to inform her methodology. 
Public Programming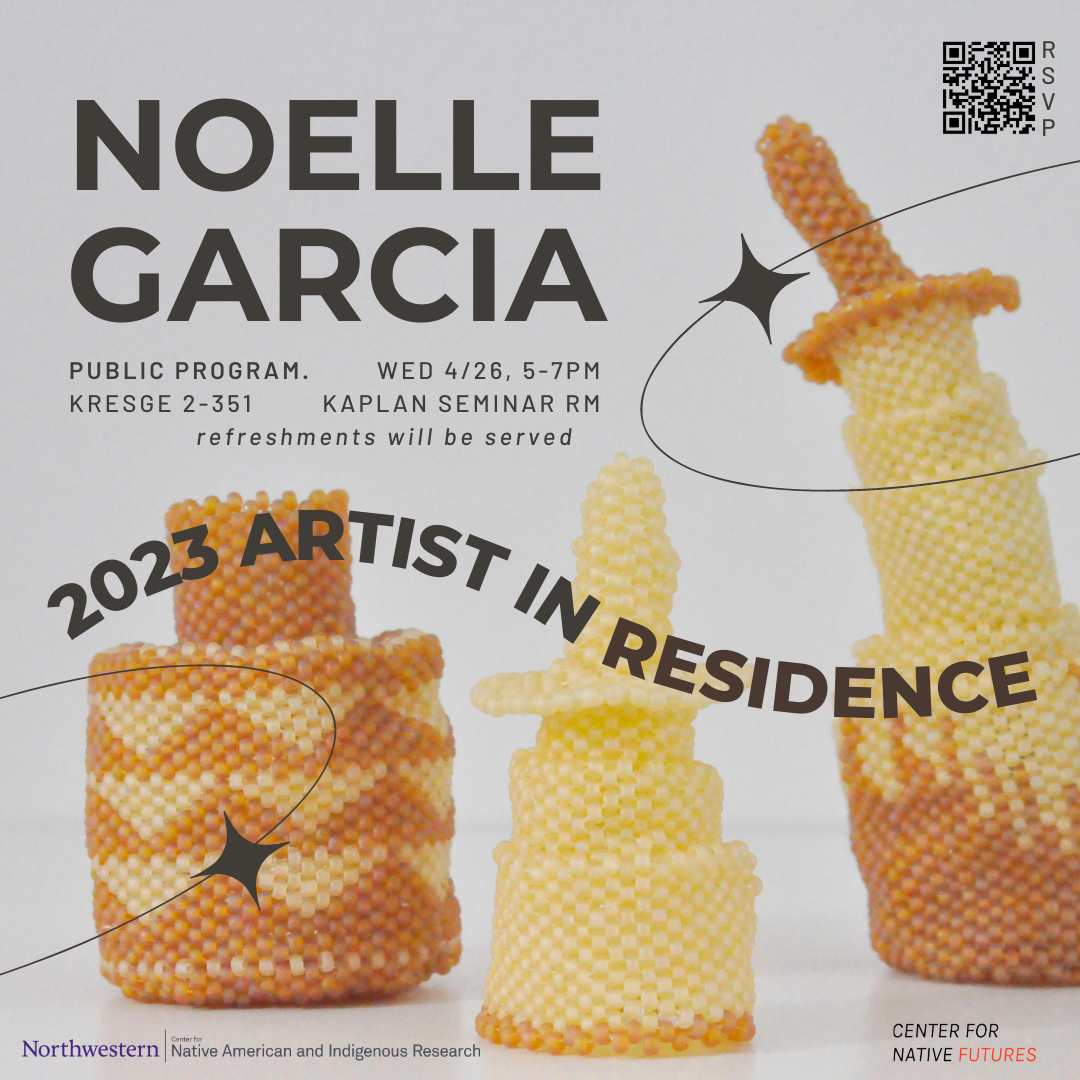 Center for Native Futures
Learn more about our partnership with the Center for Native Futures! The Center for Native Futures is a newly-formed non-profit organization currently hoping to create a Native and Indigenous gallery space in the city of Zhegagoynak (Chicago).