Graduate Fellows
CNAIR graduate fellows receive funding to support their research, work with mentors, and participate in discussions of their work. 
2020-2021 Doctoral Fellows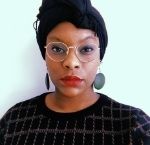 Ashley Agbasoga, Anthropology
Ashley's work illuminates how women who identify as Black and with an Indigenous nation engage in placemaking practices that reveal and unsettle notions of race, place, and modern state formation in Mexico.
Bobbie Benevidez, Anthropology
Bobbie works with Indigenous Mayan people to examine the complex relationships between health, culture and environment, focusing in particular on bee keeping practices and medicinal uses of honey.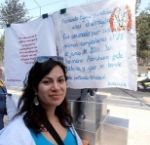 Cordelia Rizzo, Performance Studies
Cordelia examines Indigenous textile making as both an art and activist form, drawing on the cultural history of textiles in Mexico and co-participation in textile workshops.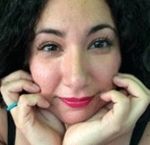 Risa Puleo, Art History
Risa's work investigates how contemporary Indigenous artists posit alternatives to Westerns modes of museum-based and art historical organization.
Back to top